Millwork
Your home is a reflection of your creativity and personal preferences. Moulding will showcase your unique tastes. Adding moulding to your home immediately increases its aesthetic appeal of your home. It also can greatly enhance the architectural style and character of your home. Whether you are considering crown moulding, wainscoting, chair rails, baseboards or mantel trims, Medallion Industries can help you select the best products. Schedule an appointment to see our Design Center for inspiration!
Stairs Parts
Your staircase adds beauty and character to your home, as well as enhancing its architectural style. Whether you are working on a remodel, restoration or new construction, Medallion Industries offers an array of stair parts such as handrails, brackets, balusters, rails, risers and newels. You can choose from many different species of wood and varieties of metal. From craftsman to contemporary, we offer stair parts to enhance your project.
Designer Rooms
Metrie™ Then & Now Finishing Collections™ help take the guesswork out of shopping for and selecting interior finishing products such as moulding and interior doors. Tour the rooms created by professional designers who have incorporated one of the five Finishing Collections into their projects.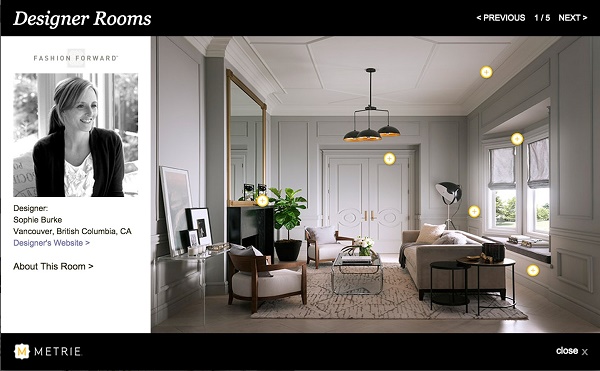 Photo courtesy of Metrie™
What Are Interior Finishings?
Interior finishings such as baseboard, casing, and crown moulding are the foundational elements behind your room's look, feel, and flow. Go beyond the basics and define your style with chair rail, panel moulding and more.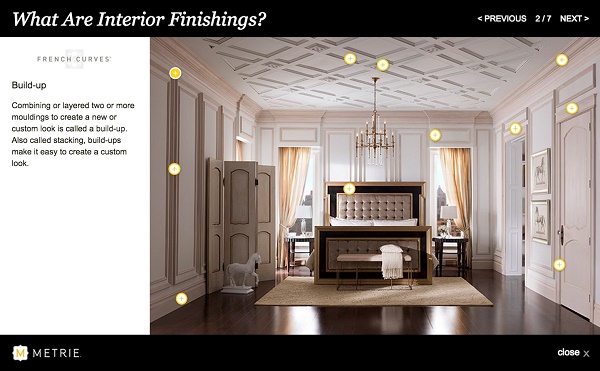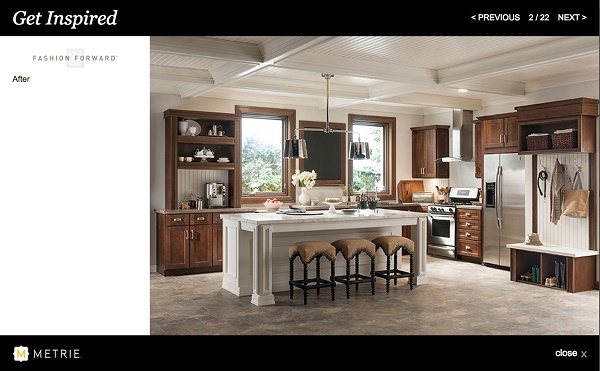 Photo courtesy of Metrie™