Medallion Industries is dedicated to supplying homeowners and building professionals with long-lasting, energy efficient products. We support sustainable building and manufacturing processes, as well as doing business locally. Many of the doors, windows, and hardware that we sell are made right here in the Pacific Northwest. Below are just a few of the many green building products we have available: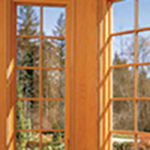 Alpen HPP:
Alpen HPP set a new standard in energy efficiency: Triple glazing, foam-filled casements and fiberglass frames increase indoor comfort and cost savings. Alpen HPP set the standard for reducing air infiltration and heat loss. In fact, Alpen HPP was the first PHIUS certified window line for Passive House building standards. Ask us more about this super-insulating window.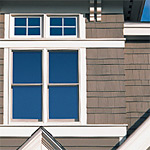 Andersen 100 Series Windows:
Andersen 100 Series products are twice as stable and rigid as vinyl, ensuring your investment will last a lifetime. The Fibrex® composite frame and sash contain 40% pre-consumer reclaimed wood fiber and the glass used contains 12% reclaimed glass. Priced competitively, Anderson windows are a great option for going green on a budget. Andersen is also offering a black exterior – black interior window option. Schedule an appointment to see this in our Design Center.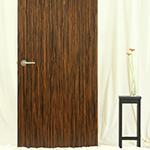 Grey Tree Door:
Reconstituted veneers represent a real breakthrough in sustainability and design. Made from sustainably harvested natural wood products, the veneers are dyed all the way through, giving the appearance of exotic woods. Available in Cherry, Ebony, Fir, Mahogany, Maple, Rift White Oak, Teak, Walnut, Wenge and Zebrawood.